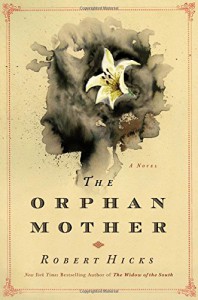 This is an interesting and well written account of one woman's mission to find justice for the murder of her only son.
I hadn't read Robert Hick's previous novel [b:The Widow of the South|71622|The Widow of the South|Robert Hicks|https://d2arxad8u2l0g7.cloudfront.net/books/1388418705s/71622.jpg|3194786] which featured the character of Mariah Reddick and was afraid I would be at a disadvantage but happy to report this can be read as a stand alone novel.
In the years following the Civil War, Mariah Reddick, former slave to Carrie McGavock--the "Widow of the South"--has quietly built a new life for herself as a midwife to the women of Franklin, Tennessee. But when her ambitious, politically minded grown son, Theopolis, is murdered, Mariah--no stranger to loss--finds her world once more breaking apart.
I loved the character of Mariah, a strong, no nonsense woman who fights for what she believes in and you just want the best for her and justice to be served.
This is a story about, grief and loss and the quest of a mother to obtain justice for her son.
I listened to this one on audio and the narrator was good and I enjoyed the book.